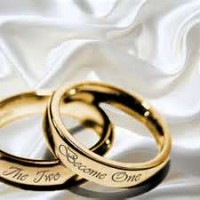 Another Level Marriage Ministry is a married couples ministry that meets monthly and it's focus is coming together to enjoy food, fun and fellowship with other couples, and to receive the Word and apply it to their marriage and their family which will cause growth and stability in their relationship.
Through the ministry of the Word and interaction with other couples, many couples have come to know how to have a happy, healthy, God-centered marriage and a Christian Family. This year, we decided to do something a little different. Each Married Couple hosted a monthly meeting. The creativity that came from each couple was absolutely amazing. We focused on topics such as Communication, Longevity, Dating Your Mate, Sex, Boundaries, Following The Lead, Intimacy as a form of Worship and many more.

Whether you have just gotten married or married for 40 years, Another Level Marriage Ministry was designed with your marriage in mind. We meet every 3rd Friday for Ministry, Food, Fun and Fellowship. Please come join us at our next meeting.